Holiday Notice - Spring Festival
Views: 22 Author: Site Editor Publish Time: 2022-02-01 Origin: Site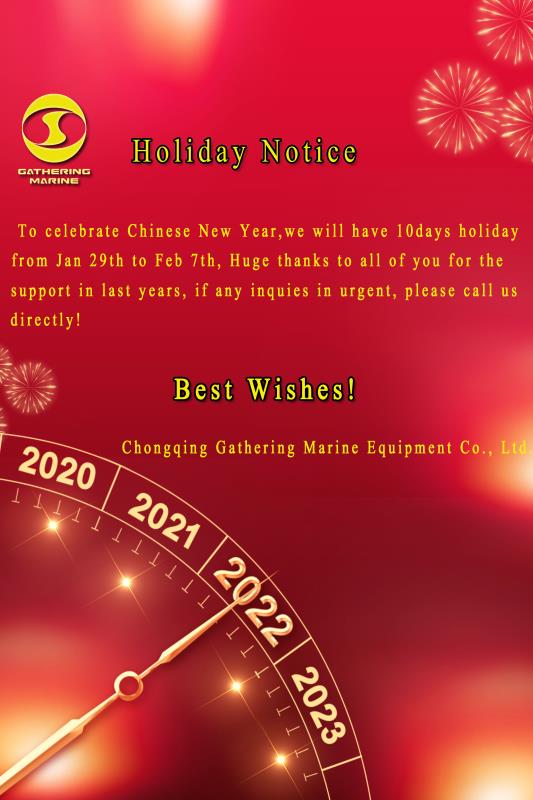 Due to Chinese New Year, we will have a vacation from January 29th to February 7th to celebrate Spring Festival. And we are scheduled to return to work on February 8.
Thank you very much for your continued support and hope to continue working with you in the future.
Happy New Year! And best Wishes!
Chongqing Gathering Marine Equipment Co.,Ltd