Weekly and monthly inspections of F.R.P Rescue Boat
Views: 154 Author: Site Editor Publish Time: 2021-10-26 Origin: Site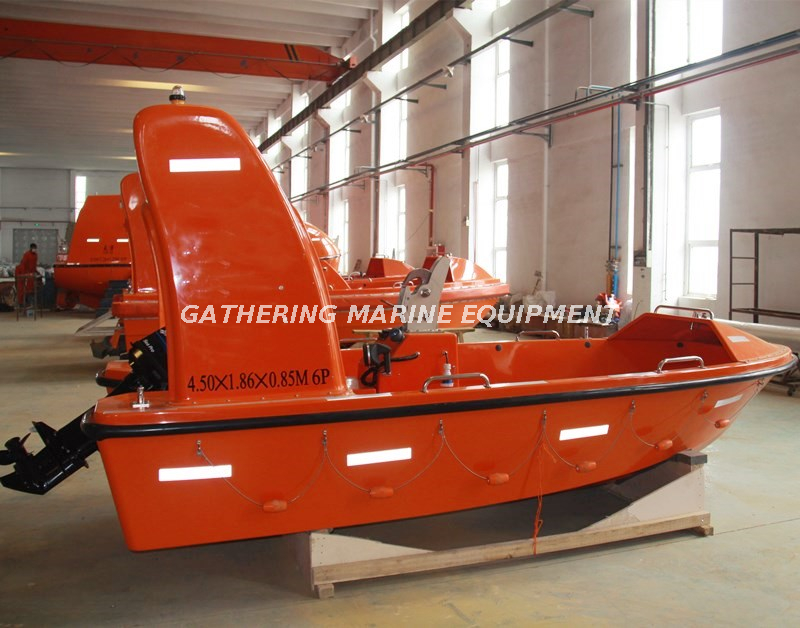 Weekly and Monthly Inspections of F.R.P Rescue Boat
SOLAS regulation III/20.6 requires that ship's rescue boat must be inspected weekly and the report of the inspections must be entered into the ship's logbook. Weekly inspection includes:
① Visual inspection of rescue boat.
② Condition of hooks and their attachment to the rescue boat.
③ On-load release gear (if fitted) being properly and completely reset.
④ Running of the engines for at least 3 minutes, if the ambient temperature is above the minimum requirement for starting the engine.
⑤ Demonstrating that the gearbox and gearbox train are engaging.
According SOLAS regulation III/20.7 the rescue boat must be turned out of its stowed position monthly without any persons onboard. Monthly inspection also includes inspection of equipment in the rescue boats by using a checklist to make sure that the equipment is in good order and working condition.