SOLAS Regulation For Immersion Suit
Views: 15 Author: Site Editor Publish Time: 2021-09-13 Origin: Site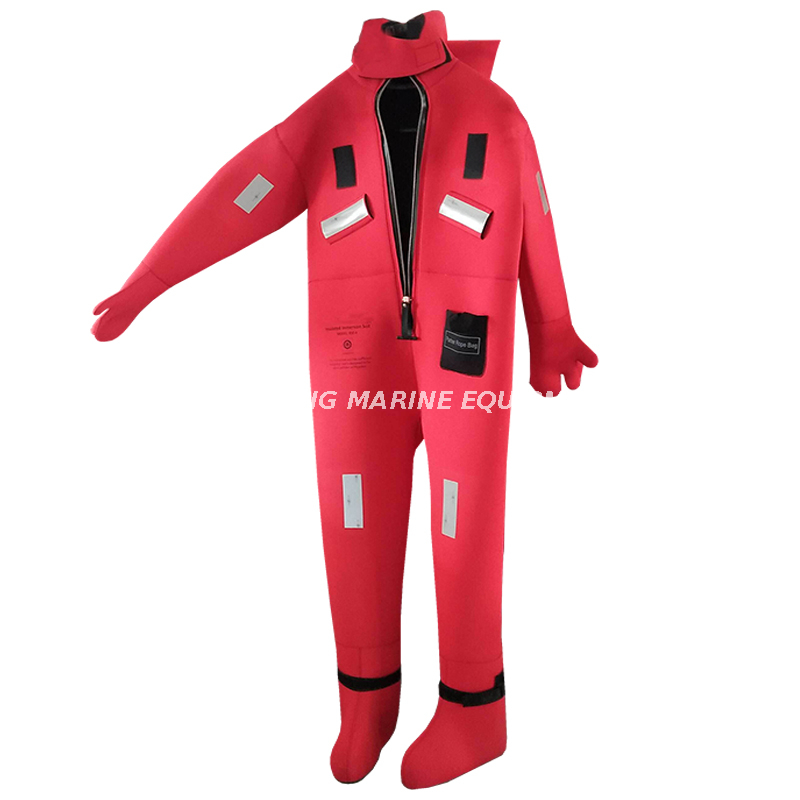 As a main water safety product, Immersion suit is must be prepared on board ,and protect wearer from the low temperature in the ocean.

Following is relative Solas regulations.
Each person on board the ship must have personal immersion suit. Also, extra immersion suits should be provided for the watchkeepers

Different types of Immersion Suits, they may be Insulated, Un-insulated, wearable with life jacket (but all should have sufficient buoyancy)

Made of waterproof material

High visible color Internationally RED. But most of other LSA equipment is bright ORANGE

The immersion suit should be unpacked and donned within 2 minutes without any others assistance

The individual must be able to jump from a height of 4.5m at least into water without injury to life or any damage to the immersion suit

The survival suit should be able to cover the whole body except the face.

Retro-reflective tapes must be fitted

Immersion suit is worn in cold weather when the temperature is below the freezing point

Marine Immersion suit does not allow the body temperature to drop by more than 2 degrees when immersed for a period of 6 hours when the water temperature is between 0 and 2 degrees

The wearer shall be able to turn from a face down position to a face-up position within 5 seconds no matter with or without life jackets.