Routine check and maintenance of SCBA Air Respirator Sets
Views: 55 Author: Site Editor Publish Time: 2021-07-12 Origin: Site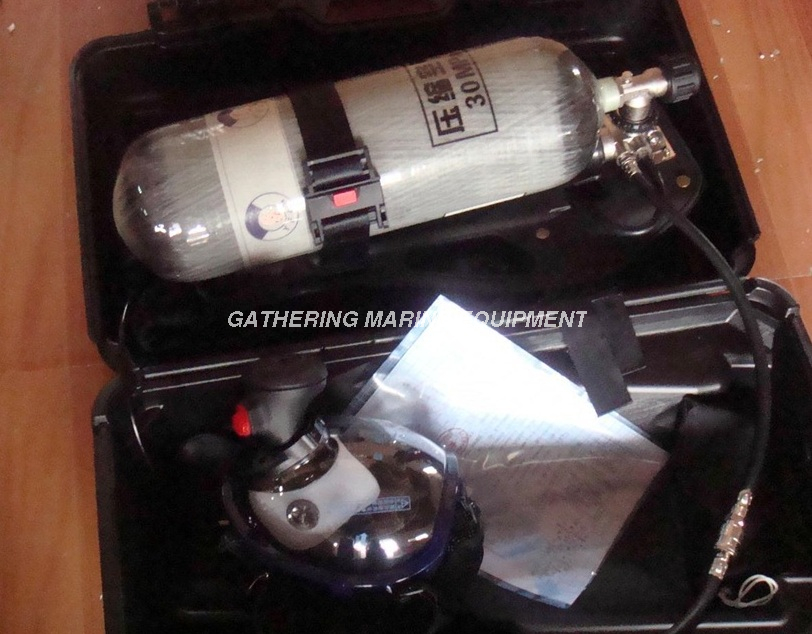 SCBA Fire fighting Air Breathing Apparatus must be checked routinely and maintained to keep them in working order at all times.
Check the back plate and the shoulder & waist straps and keep these straps and belts fully stretched.
Alarm Testing
1)Open air cylinder valve
2)Line will be pressurized with 200bar pressure
3)Pressure gauge will indicate that the pressure is 200 bar
4)Close cylinder valve
5)Check the pressure that it doesn't drop by 10 bars within one minute.
6)Open the demand valve,and the pressure will start to reduce from the high pressure line.
7)When the pressure reduce to 50-60 bar, the alarm will sound which indicates that there is only 10 minutes for escape.
The SCBA set is a vital piece of fire fighting equipment which must be given very high importance to in terms of maintenance. Whether it be fire fighting or entry into enclosed spaces , the SCBA Air breathing apparatus is what comes hand in such situations. Visual inspection must be carried out thoroughly every month. All the valves, sealing and speech membranes must be checked every year. The exhalation disc must be replaced every two years and the complete apparatus should be submitted for a full service check for overhauling every five years .