Intelligent life buoy comes New Designed Remote-Controlled Lifebuoy
Views: 32 Author: Site Editor Publish Time: 2021-12-07 Origin: Site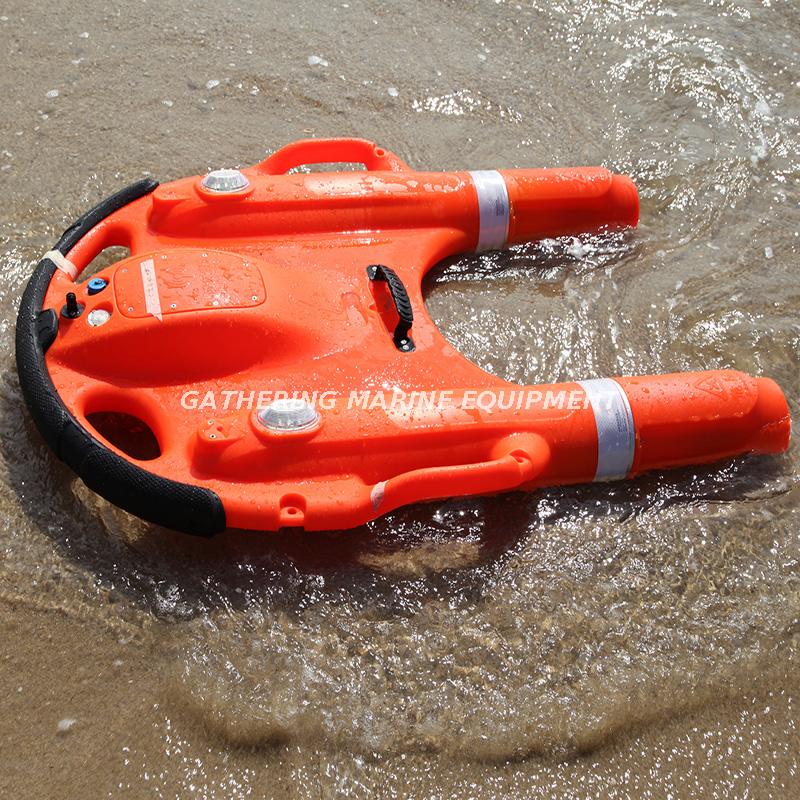 The World Health Organization has released a set of figures: 372,000 people worldwide die from drowning every year. Nearly 57,000 people die from drowning every year in China alone, which equates to more than 150 drowning deaths every day.
Now, a remote control life buoy had been designed that could revolutionize water rescues.
Remote control distance up to more than 300 meters.
Built-in axis gyroscope, can recognize posture information, automatic recognition of positive and negative, automatic switch left and right.
The Self-propelled lifebuoy can be widely used for overboard rescue in swimming pools, reservoirs, rivers, beaches, yachts, ferries and other scenes. You only need to throw the smart lifebuoy to the water surface, and then sail to the vicinity of the person who fell into the water quickly and accurately . The person who fell into the water only needs to grab the lifebuoy. It can be quickly towed to a safe area for quick and effective rescue, and this remote-controlled lifebuoy can carry up to TWO ADULTS.
Ordinary water rescue mainly adopts traditional foam lifebuoy and artificial rescue. The traditional foam lifebuoy has limited throwing range and low accuracy, so it is easy to miss the best rescue golden time. However, manual rescue is slow, with poor timeliness, and is greatly affected by the rescue environment and climate, and there are also certain hidden dangers to the personal safety of lifeguards.
The remote intelligent lifebuoy is a life-saving equipment equipped with high-performance power to reach the target personnel quickly.
The remote-controlled lifebuoy can reach the person who fell into the water at the fastest speed of 6 m/s, effectively shortening the rescue time and improving the survival rate of the person who fell into the water.