Immersion suit with SOLAS requirement
Views: 11 Author: Site Editor Publish Time: 2021-01-15 Origin: Site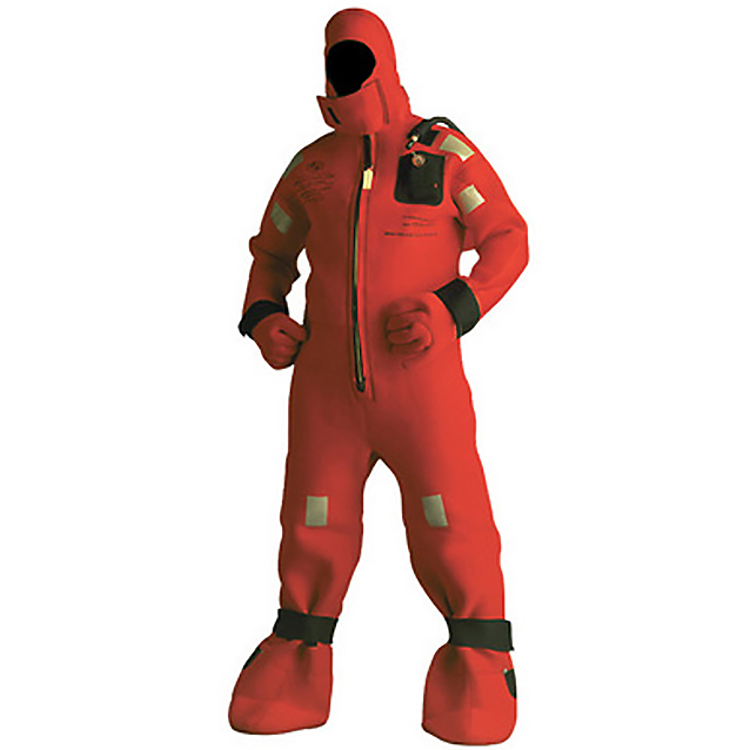 Material
Immersion suit are made of waterproof and fireproof buoyant material.Can completely meet IMO standard and SOLAS Regulation .Immersion suit is an important life saving equipment at the sea. CCS and EC approved immersion suit protective performance with buoyancy and high quality materials to increase your chances of survival. Fixed neoprene hood and gloves for easy adjustment.
Dimensions
Appropriate size ranges from small to extra large. Different size, can match different people .
Buoyancy
Buoyancy is greater than or equal to 142N.
Protection
The immersion suit are fitted reflective tape, it should be unpacked within 2 minutes without any others help. Immersion suit are used for some cold environment or when people in cold water, it's a life saving equipment can help people keep the body temperature no be 2 ℃ lower than normal.