Immersion Suit
Views: 11 Author: Site Editor Publish Time: 2021-08-02 Origin: Site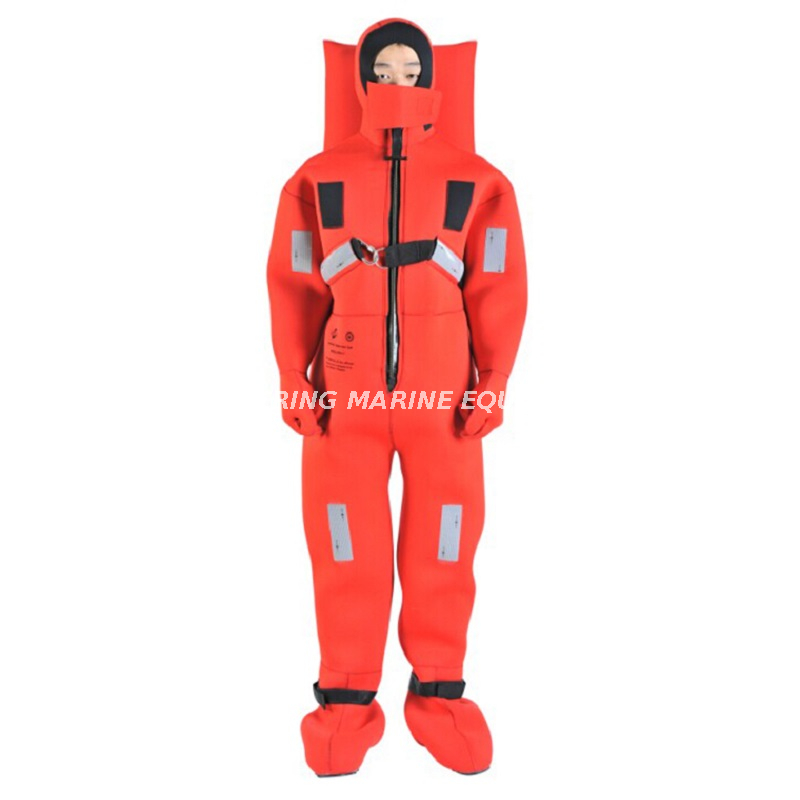 SOLAS Immersion suit is a body covering suit that is worn specifically for the purpose of remaining afloat and surviving during emergencies in high seas.
Thermal insulation immersion suit is also known as a survival suit or a rescue suit. In today's times, an immersion suit is one of the most important necessities on Vessels and oil rigs because the protection needed from the hazards of water.
The body temperature will not be 2℃ lower than normal temperature after immersing in the 0~-2℃ static water for 6 hours.
Immersion suits are generally made of neoprene composite cloth, a type of rubber that is completely waterproof and has an ability to withstand extreme temperatures of water and fire.
The immersion suit fits the person's body without exposing any part to the water. It also has a protective hood to cover the head with head pillow and comes along with protective three fingers gloves.
A rescue suit is designed mainly in two colors – red and orange. Both the colors are kept bright (fluorescent) so that the suits can attract the attention of paramedics or rescue aid immediately.