Composition of SCBA Air Breathing Apparatus
Views: 19 Author: Site Editor Publish Time: 2021-06-22 Origin: Site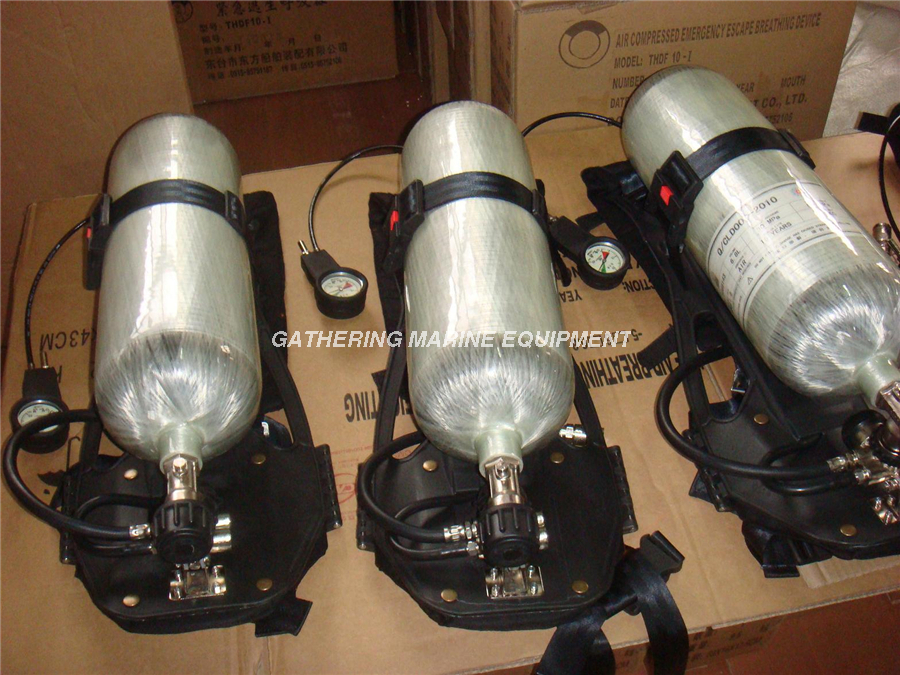 Fire fighting Self Contained Breathing Apparatus, also known as SCBA.
It is a necessary protective gear that is worn by paramedics, firemen, and people working on ships and oil rigs.
The breathing apparatus has all necessary equipment fitted into it that will allow the rescue professionals to carry out their work without any interruption and with utmost safety.
The SCBA used onboard ship is of the open circuit type mostly. In this, the exhaled air is discharged to the atmosphere while air from the cylinder is made available for inhalation.
Fireman SCBA consists of:
a.One or two cylinders containing air under pressure
b.Harness to mount the cylinders on the back of the person
c.Respiratory system which has a means to reduce the pressure of air from the cylinder and of supplying the wearer with air on demand
d.Full Face mask attached to a demand valve which maintains a positive pressure inside the mask at all times