Composition of MES
Views: 4 Author: Site Editor Publish Time: 2021-05-11 Origin: Site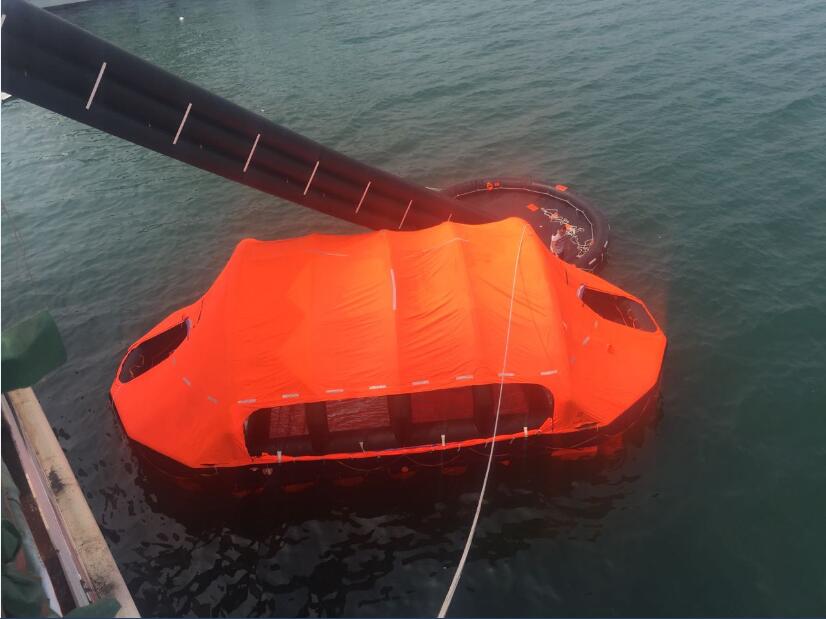 1) Housing. The housing is designed to be installed on the embarkation deck of low freeboard vessels and is ideal for those vessels with a limited embarkation deck area. The housing is fabricated from aluminium which is then powder coated for additional corrosion resistance. The housing rests in its own stand, once the release arm is activated , the housing pivots outboard to deploy the integrated slide and platform, which then inflate automatically.
2) Slide. At the heart of the MES is the slide. The slide is automatically CO2 inflated when the MES is deployed.
3) Platform. The platform is connect to the slide and it will be automatically inflated when Ship Evacuation system is deployed.
4) Additional Life rafts or Platforms. Once passengers descend the MES, they can either remain in the platform or be transferred to a liferaft or platform. For the vessels operating on inland or coastal routes, Gathering Marine can offers approved platforms up to 150Person capacity.